MindfulMeds is passionate about partnering with amazing people that advocate for mental health in Canada.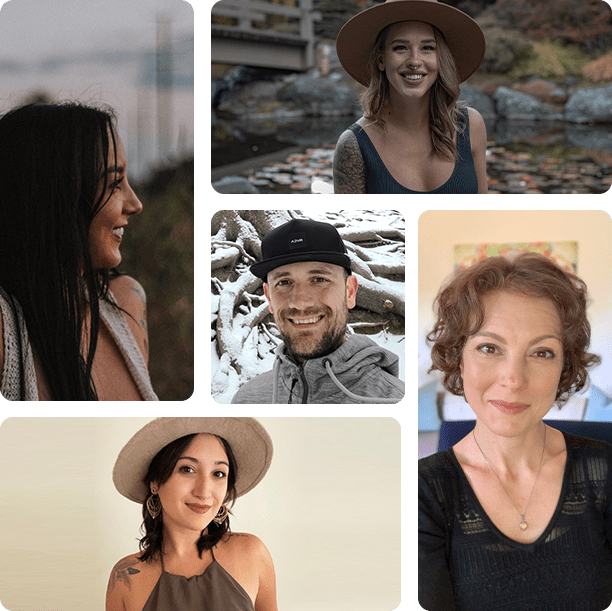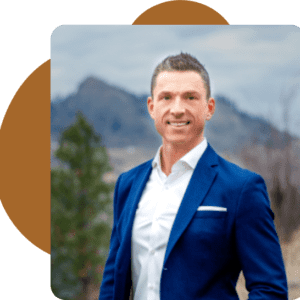 When I graduated from college 15 years ago, I headed straight into the world of business and entrepreneurship. Like many, I was driven by the desire to make a name for myself, to get the fancy job, big house and luxury car. As anyone who does things for the wrong reasons will soon find out, this was not the path to happiness. I fell down the rabbit hole of using alcohol to disguise how lost and empty I felt but over time, as the pressure mounted, so did my dependency on alcohol to get through the day. I was depressed, wracked with anxiety, and not a day went by that I didn't think about ending it all. My health, already deteriorating in my early twenties finally took a huge dive. My pancreas gave out completely and I was diagnosed with Type 1 Diabetes. As I lay collapsed in a hospital bed, on the verge of falling into a coma, my now fiancée gave me an ultimatum.  "Accept help now and start healing, or this relationship is over." Instead of feeling sorry for me or enabling me, Alyssa had the strength to force my hand to make the decision that changed my life. Soon after, I entered a 28 day program at The Orchard, a recovery centre on Bowen Island. I am extremely grateful for the financial and emotional support I received from my family. I know I'm one of the lucky ones, and the barriers to accessing care for those who desperately need rehabilitation is an issue that is near and dear to my heart and something I deeply want to help change. 
28 days later, there I was, sober for the first time in a decade, a 31 year old with a struggling business and a complete life rebuild ahead of me. I knew I no longer wanted to chase money and accolades and that I wanted to do work in the mental health and addiction space but I had no idea what that would look like. 
At the time we were living in Victoria, the mecca of grey market cannabis. It was easier at the time to pick up a pre-rolled joint than it was to get a coffee. My interest in plant medicines began and I became fascinated with the medicinal benefits of cannabis. I found a way to get involved in the cannabis business, and through that experience I was introduced to one of BC's top mycologists (expert mushroom farmer). 
Although I had started down a path to wellness, in September 2019,I found myself incredibly stressed again.   I was separating from my incredibly toxic business partners and experiencing some major challenges with my cannabis experience, and the desire to drink started creeping in again on the daily. I needed something to help with my recovery, so I had the mycologist, and another friend of mine teach me how to make some microdosing pills for myself. 
When I started my microdosing journey, there was no baseline questionnaire created to assess my mental health prior to starting the process, but finally on day 9, it hit me. It wasn't something I felt, it was what I noticed in the choices I was making. I was journaling for the first time my life, and I was able to put into words exactly what I needed to say to part ways with my business partners and receive what I needed from them. My first microdosing experience was incredible, the craving for booze stopped, and my overall mood had completely shifted in a positive direction. 
I knew I wanted to make these medicines accessible for people, but first I needed to test my original blend (ModernMed) with a larger group of people. A friend and I created a focus group where we could track the experiences people had while using the medicine and share our findings.
My name is Jaymi Green; I have been a personal trainer and nutrition coach for over ten years and recently left the corporate world to start my own business to help a wider audience. I found by training clients throughout my career that to achieve your fitness and nutrition goals, you need to improve your mindset first, which is a big thing I work on now with clients. I focus on empowerment exercises to help clients see their worth and help them step into their highest potential and become the best version of themselves. Before becoming a coach, I struggled with self-worth and identity and found myself in abusive relationships with men and substances. The inner work I did to become who I am today also helped me meet my husband. A CFL player who I was lucky enough to travel across Canada with doing the work I love and eventually travelled to many different countries searching for new life experiences together before settling down in Calgary, Alberta, to start our family. I now run my fitness/nutrition/empowerment business and podcast "Inspirational Impact" from the comfort of my home. I am always looking for ways to help those around me improve their life and mindset in the most positive way.
I am partnering with MindfulMeds because I want to continue on my path of self discovery, healing & optimize my health naturally. From their top of the line products, the genuinely authentic team, and to their website; every aspect about who MindfulMeds are as a company spoke volumes to me. I am looking forward to sharing my journey.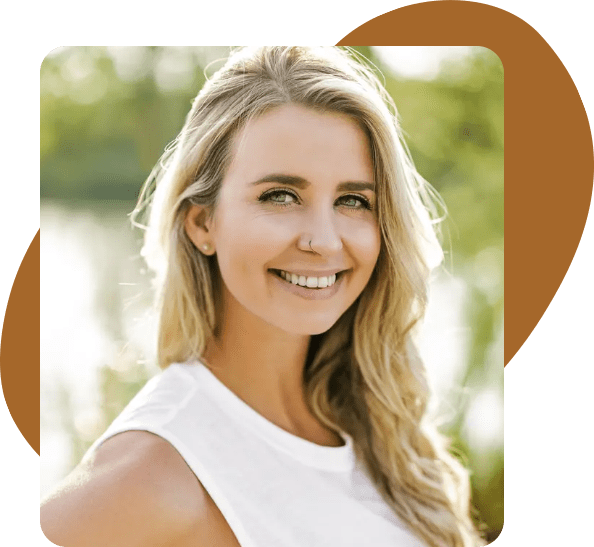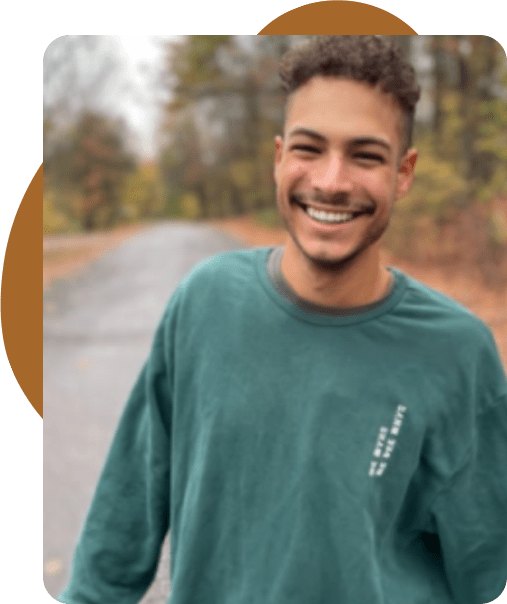 My name is Tim and I am a TikTok influencer. I currently live in Ottawa but I was originally born in Nogent-sur-Marne in France. I am passionate about spirituality, I began my awakening in 2017 and psychedelics are what truly opened my eyes and allowed me to understand the true meaning of this life. I find mushrooms so fascinating, I think they hold so much knowledge and possibility.
I can confidently say that if it wasn't for the help of psychedelics I wouldn't be where I am today. They have helped me rediscover the beauty of life. Speaking truthfully, not every trip was a wonderful experience but they were all needed and healing experiences. Every experience has brought me back to the present moment and showed me how important it is to be grateful for everything that I have in this life.
I believe MindfulMeds have the safest and best quality product on the market when it comes to microdosing. I used to buy from multiple different companies and was never quite satisfied with what I received. MindfulMeds have shown me how reliable and also how effective their product is. My personal favourite is their Voyage Blend. It is one of the stronger blends I can find, so perhaps it is better suited for the experienced user.
I'm an entrepreneur hairstylist at our shop "Palette Tattoo + Hair" in Armstrong BC. I have been doing hair for 11yrs, enjoying a multitude of diverse roles as a stylist along the way; working behind the chair, traveling as an educator & platform artist working for major brands like; Redken, DesignMe & Oligo pro, an editorial stylist & social media content creator. I have a love for creating a beautiful feeling within someone internally & externally, creating a beautiful seamless blend of color & my medium just happens to be hair. Apart my career, I am a wife & mom of two; I'm passionate about practicing positive mindset, gratitude & expanding my consciousnesses, which has led me to begin a journey inward of self discovery & spiritual exploration.
I am partnering with MindfulMeds because I want to continue on my path of self discovery, healing & optimize my health naturally. From their top of the line products, the genuinely authentic team, and to their website; every aspect about who MindfulMeds are as a company spoke volumes to me. I am looking forward to sharing my journey.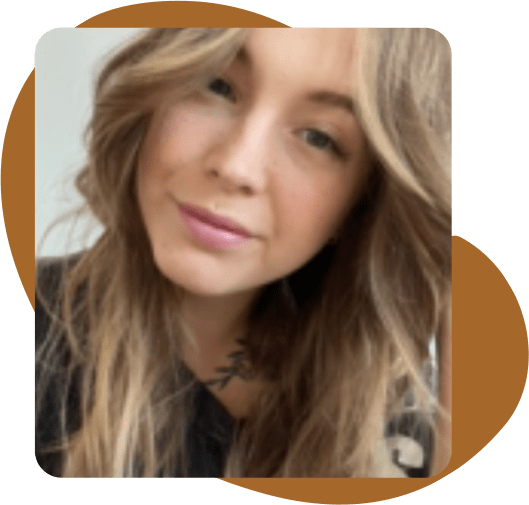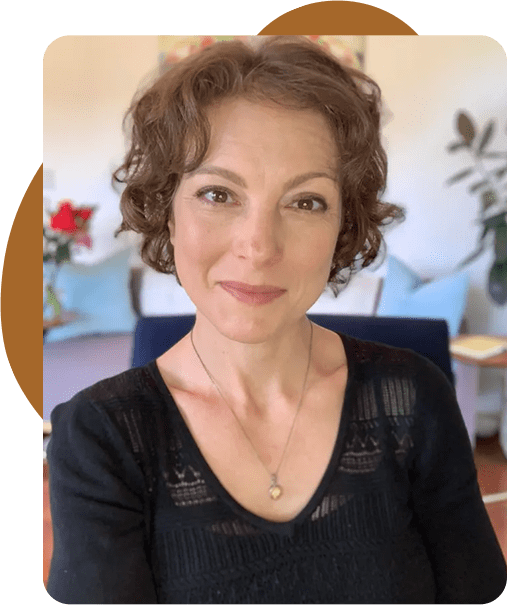 I'm a Canadian-born entrepreneur and real estate investor based in Los Angeles. I am constantly redefining and reinventing myself, flying in the face of 'established' ideas of roles, success, and achievement. From the Okanagan Valley to Silicon Valley and a few countries in between, I've never stopped seeking my highest potential.  Though I've lived in and traveled the world extensively, the most compelling journey has been the one within myself. 
I'm open about my experiences of burnout, awakening, and how I navigated the undoing of who I thought I was to find who I truly AM. I share my ongoing evolutionary journey through keynote speaking, group and leadership facilitation, and writing. My book Productive Intuition – Connecting to the Subtle is sold internationally, and my Goalcast Video 'Making the Right Decision For Yourself' has been viewed 40 million times, globally.
I first worked with plant medicines ceremonially. They were an essential part of my evolution, compassionate teachers, and powerful allies. However, the most subtle experiences are often the most effective for long-term, sustained and sustainable change. That's where microdosing comes in. The question was how I could find something that was safe, properly dosed, and effective? 
Once I learned about Mindful Meds and their commitment to quality, the integrity behind what they do, and why they do it, I knew I had found a company that shared my values – and delivers a consistent set of high-quality products that leave me with no questions or doubts as to how I will be affected. It's an honor to work with Mindful Meds and to be part of their growth.
I am an Entrepreneur, Business Owner, Podcast Host and Social Media Influencer. I live in Kelowna, BC and am originally from Edson, AB. I spread the word for taking ownership of our health in as natural ways as possible, Health is wealth! 
I teamed up with MindfulMeds because I am a big mental health and health and wellness advocate. I am always looking for natural ways to optimize my own health and as I do, I share what works with my audience across my platforms. They have grown to trust my recommendations.
I personally have had an incredible experience with MindfulMeds and I am excited to be sharing them with so many to hopefully help them help themselves when it comes to some of the struggles that MindfulMeds can help with!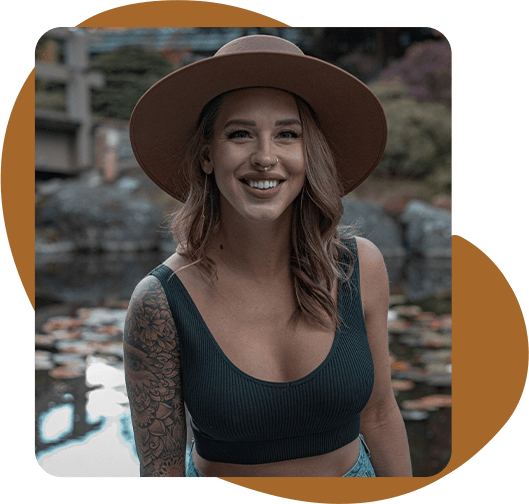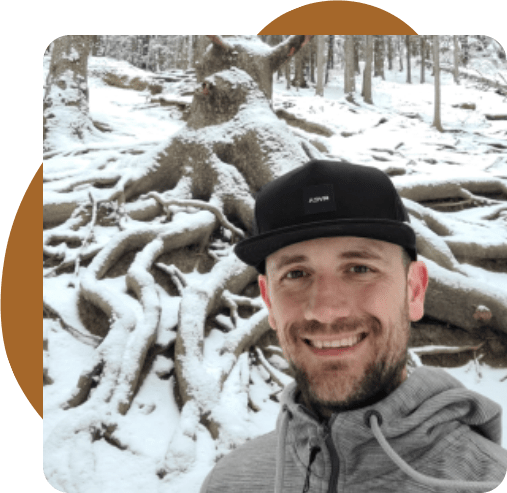 I am a former professional hockey player. I was selected by the Chicago Blackhawks in the 2003 NHL Entry Draft and played in the National Hockey League (NHL) with the Ottawa Senators.
I had played hockey since I was 5 years old, and I had always dreamed I would make it to the NHL. However, my career was unfortunately cut short due to injuries I sustained over my time playing.
I cannot even begin to describe the feeling you get stepping out on the ice, the rush of adrenaline, the crowds, the fans, my teammates. When I was healthy and playing well, I was on cloud 9. However, the injuries I sustained while playing were sidelining me and my ability to perform at my full potential. I tried all kinds of different therapies, and medications. Not one of them helped. They just masked any pain I was feeling. I was willing to do whatever it took to feel like myself again. So, upon the advice of many different doctors, I took their pain killers, and prescriptions. I needed to get healthy quickly before someone else stole my job.
When you're a professional athlete, no one holds your position for you while you recover from injury. There is no medical leave. If you're fortunate enough, you may have secured your place on that team. However, I never had my foot in the door long enough to secure any of those positions. Therefore, after every surgery I had, I was forced to prove I belonged again, forced to start over, and forced to prove I belonged in that net. It was a constant struggle. A struggle that no one talks about.
After another major concussion and my third surgery, I had to make a decision. At my age, as a professional hockey player with 3 major surgeries already, I had to ask myself what was most important in life. My wife and I had just had our first child and my life goals started to look a little different. I had a family to provide for, I needed job security. Which led to me making one of the hardest decisions I've ever had to make; I hung up my skates. At the time, I didn't realize what that meant. I didn't know how to do or be anything else. I had always been a hockey player, and a damn good one. Soon, I just felt worthless. My anxiety, depression and pain were real and I had no idea why I felt the way I did. I tried taking prescription medications, but they just made me feel numb. I couldn't function properly. I didn't have the energy to chase my son. My pain was affecting my relationships. I knew I needed something more, so I started to explore my options.
I had been using plant medicine for 20+ years but was never aware of their true healing powers. After much research and experimenting I had finally found psilocybin to be something that worked to help me heal. The problem was quality control. That's why I was excited to join the MindfulMeds team. MindfulMeds is my choice for micro-dosing because it makes the process easy, and fast. With an amazing team of mycologists, I can trust to always get the highest quality products available.
My name is George G. Lake and I am a trial and appellate attorney, entheogenic church consultant in the United States, author of "Psychedelics in Mental Health Series: Psilocybin" "The Law of Entheogenic Churches in the United States," and co-founder of EntheoConnect.
I have chosen to work with MindfulMeds due to the nature and quality of their products as well as the quality of the team they have assembled. I know deep down that everyone on the MindfulMeds team wants to help all Canadians have access to safe and effective natural medicines. MindfulMeds puts Canadians' health first and I respect that 100%.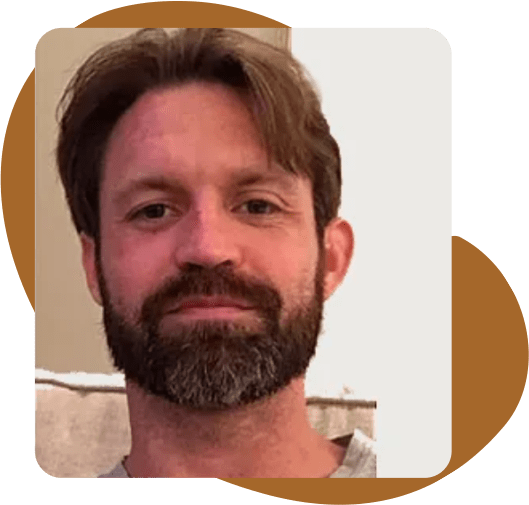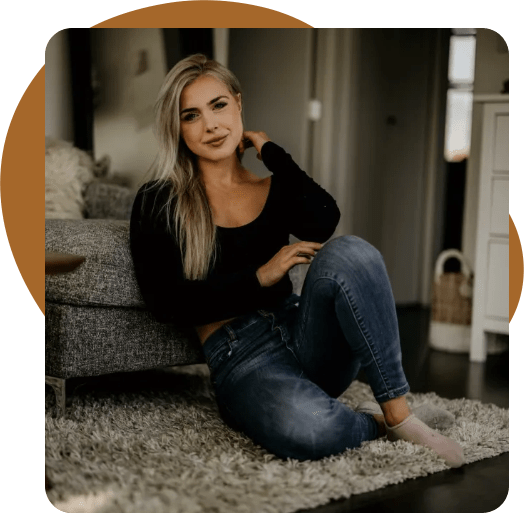 My name is Alia Dunnill, born and raised in Vancouver, BC. I am a Women's Health coach, Holistic Nutritionist, Personal Trainer, and WBFF Bikini Pro Athlete.
I believe that in order to reach any physical transformation we must first start with the sole most important aspect of any journey – the inner workings of our minds.
If there's anything the last 5 years working with others on their physical wellbeing has taught me – it's that physical fitness means nothing if mental and emotional wellbeing is not taken care of. I chose MindfulMeds because I saw a gap in the health and fitness space for a more holistic means of support. I have had a phenomenal experience integrating MindfulMeds into my lifestyle and am excited to be sharing them with others to hopefully support them in their personal journeys through Holistic healing as well.
I've spent years working in the construction industry as a project manager, while battling crippling anxiety, depression, and adhd. As a new mom, I've been called to follow my passion to pursue entrepreneurship to help others. In order to do that, taking care of my own mental health has become top priority. MindfulMeds has been a very key component to pushing past my plateau I couldn't seem to surpass.
The first time I remember seeing a psychiatrist was when I was 12. I didn't know what was wrong with me, but I wasn't feeling myself. Medication after medication nothing worked, it only made me feel numb and even less like myself. Fast forward through my highs and lows, I accomplished everything I set my mind to as a young adult and appeared to the outside world that I was quite happy for a few years. My mental health took a turn for the worst when I lost my father 5 years ago, I went back to square one and it has been an uphill battle ever since.
I've spent the last couple of years dealing with debilitating anxiety, in a shell of myself. I did research psilocybin over the years, but I wanted to know what I was putting in my body to feed my brain. MindfulMeds stands behind their products 100%  with proper dosing, which sets them apart from others and ultimately made my decision a no-brainer. Honoured to be apart of a team of people who truly are making a difference within not only my mental health journey, but so many others.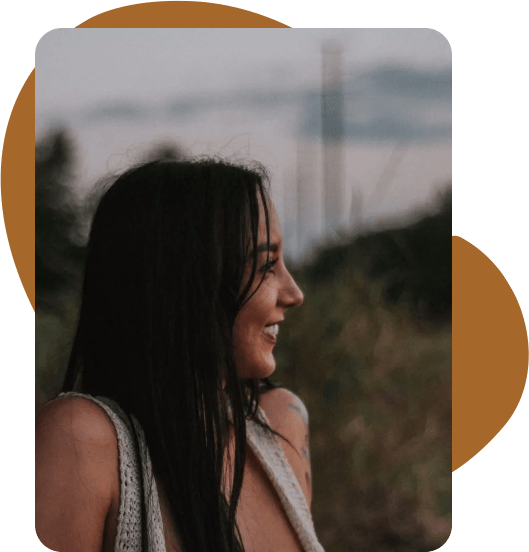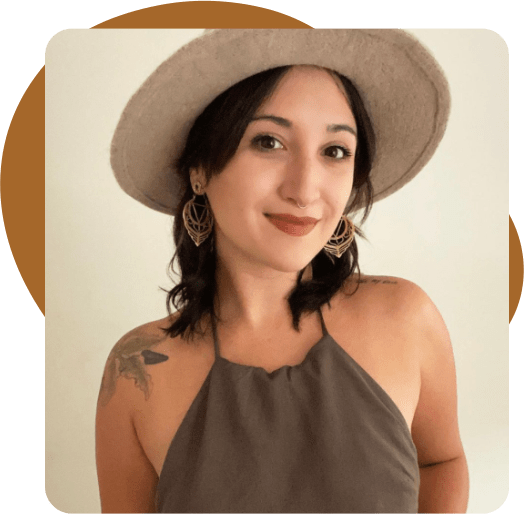 My name is Brandi B and I'm Hella Healing. I am a woman on a path to reclaiming my radiance after addiction, divorce, & loss and I help other women to rise up on their paths so they may embody their fullest and most divine truths. I am a supporter of the movement towards cognitive liberty and the decriminalization of psychedelic and entheogenic medicines. These powerful allies have helped me recover from addiction to alcohol and stimulants, helped me to release the past narratives, and ease my mind from depression and anxiety. As I deepen my relationship with sacred mushrooms, I continue to align further with my truth and tap into the nectar of this life.
MindfulMeds absolutely uphold their name. They truly have a mindful approach throughout the entire process from the very cultivation of the product, relationships with mycologists and developers, all the way through to their care of the recipient and their intention to offer and make available as much supporting knowledge as possible. These plant medicines offer so much profound healing, as I can personally attest to, and they deserve absolute care and reverence. MindfulMeds is bridging that gap by cultivating them in a deeply intentional manner while making these medicines available in a consistent, safe, and respectful product. I'm so thrilled to partner with a brand that I truly believe in and look forward to deepening my relationship with the team and the medicine!
My mission on Earth is to spread love, I just love helping and I've always considered myself to be a role model for others. I've always been an advocate for spreading awareness on the education and safety of psychedelics.
I teamed up with MindfulMeds because I am very passionate about the medicinal benefits of psychedelics and I want to help spread awareness of microdosing.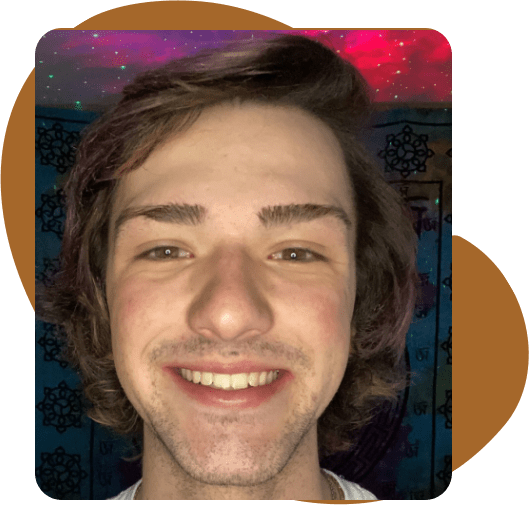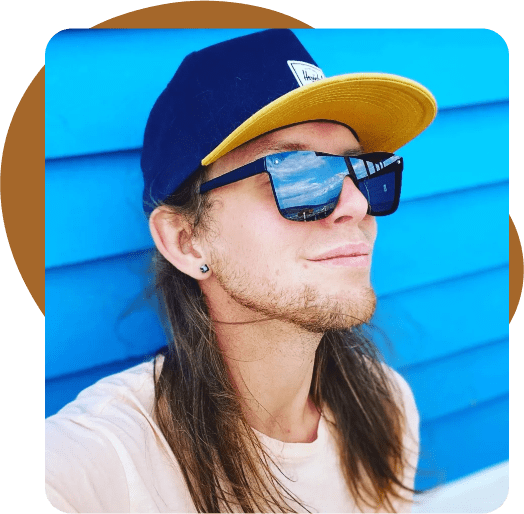 My journey with psychedelic medicines have led me down a wonderful path of transformation and healing. As a recovering addict, I wholeheartedly credit my relationship with plant medicines for facilitating my recovery. Additionally, these medicines have brought me to find my life's purpose: helping others struggling to find their own personal path to wellness and to offer my knowledge, experience, and expertise to bring more awareness to the psychedelic movement. I am the founder of The Psychedelic Society of Newfoundland & Labrador, a Yoga Teacher, psychedelic educator, tourism professional and overall lover of life.
As someone who has experienced personal transformation with the use of entheogenic medicines, integrity, safety, and quality are of the utmost importance to me and to the community in which I work within. MindfulMeds offers an affordable, accessible, and quality line of products that resonate and cater to my own personal healing and growth and I feel they can help expand the growth of others as well.
Lorna is the CEO of EntheoNation, a media company covering psychedelics, modern shamanism, and visionary culture. She is also the Founder of The Plant Spirit School, an online school offering workshops, programs, and 1-to-1 mentoring to individuals and professionals in the psychedelic and plant medicine sector. 
With over 25+ years of psychedelic exploration, Lorna is an advocate for the safe, intentional use of entheogens as a tool of self-mastery, as well as the practice of sacred reciprocity. She credits the intentional use of ancestral medicines, such as ayahuasca and magic mushrooms, for healing a lifetime of racial and colonial trauma. Her experience growing up in colonial Hong Kong, informs her work on plant medicine decolonization and inspires her to further the expansion of diversity, equity, and inclusion in the psychedelic sector.
Over the last 20 years, Lorna's activist work in indigenous rights and cultural preservation has brought her to:
The highlands of Chiapas as a human rights observer in an indigenous Zapatista community, documenting the Mexican government's campaign of low-intensity warfare against indigenous highlight communities.
To indigenous communities in the lowlands of the Ecuadorian Amazon, to bear witness to the largest oil spill on the planet and biggest environmental lawsuit in history
To India, Nepal, and Tibet, to distribute aid to Tibetan communities in exile, people who fled persecution by the Chinese Communist government
A multitude of indigenous communities in restricted territories of Acre Brazil, as a guest of Huni Kuin, Yawanawá, Ashaninka, Kuntanawa, and Puyanawa tribes
As a full-stack internet marketer, Lorna helps psychedelic brands, startups, retreat companies, guides, integration coaches and therapists grow their business with integrity through:
Content strategy that engages, educates & inspires
Online marketing that attracts customers & clients
The creation of values-aligned reciprocity programs
Browse EntheoNation's Psychedelic Courses.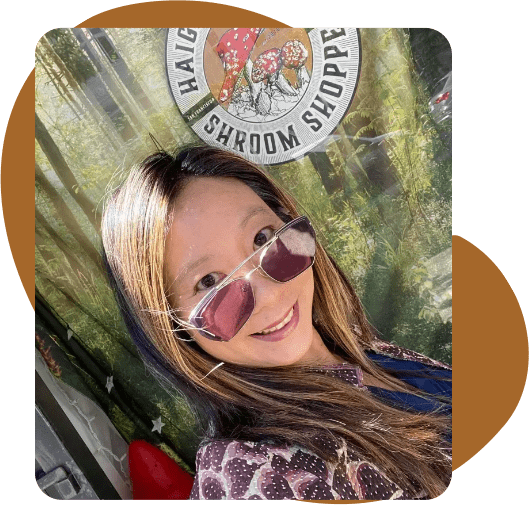 I'm a DJ, Radio Host, and a community leader in the Western Canadian electronic music industry. Originally from Kelowna, BC – Currently living and loving in Calgary, AB. I am passionate about electronic music, mental health, and supporting upcoming artists and events in the community. For the majority of my life I have struggled with depression and have found mushrooms to be a key player in my self care regime. Many people around me have been affected by substance abuse and many other mental health disorders. I'm just so tired of people having to suffer alone and want to create a safe space for people to share their authentic experiences so we can all learn and grow together while supporting one another.
Over the last 4-5 years, I have been focused on improving and taking charge of my own mental health. I've suffered quietly from depression for most of my life and was growing frustrated with my experiences with traditional antidepressants. I discovered MindfulMeds about 1 year after I had been experimenting with microdosing (after safely coming off antidepressants). I was having great difficulty finding reliable products that truly suited my needs, while still being affordable and high quality. The founders are in this industry for all the right reasons and care deeply about the well being of others. We share a lot of the same values and experiences surrounding mental health, wellness, and addiction recovery. I'm deeply grateful for this opportunity to work with such a truly passionate group of individuals.
My name is Mahina Kailani;
A Hawaiian girl who has found her way to Vancouver, BC! I became a personal trainer, nutritionist, behavioral change specialist and mindfulness coach over 5 years ago. I have built a community called MKPT full of such amazing individuals who want to better themselves, mind, body and soul which has been so rewarding! My approach to coaching is very personalized, I want my clients to feel like they are being heard & understood. I always wished I had someone to walk the walk with me during my own journey, so I try my best to be that person I wish I had, for my clients. 
My entire life I have struggled with my mental health: psychosis, depression, depersonalization/dissociation disorder, anxiety and ADHD, which led me into some of the darkest times of my life. I hated who I was, especially my body, which caused a dangerous eating disorder at a very young age. Through recovery, I learned so much about myself, and wanted to help others learn to be comfortable in their own skin. That's why I created my business, in hopes I could inspire, heal and help those who may feel like no one understands them. 
Although i've come a long way in my mental health journey, there are always times where things can become tough again. Not nearly as bad as it used to be, but on occasion it can definitely be enough to knock me down a few levels. The thing about dissociation disorder is that sometimes you don't feel real and that can be scary, add that with the inability to focus because of ADHD and you have a not so good mix. At a low point towards the end of last year, I told a friend I would do anything to get better & she recommended mindfulMEDS. I had been looking into micro-dosing for a while and this was the push I needed.
After micro-dosing I've seen such transformative changes in myself and I want to share my experiences with others who need help too! MindfulMEDS is a premium quality brand who takes the extra steps to ensure safety, funding their own studies, and  growing organic. They really go the extra mile, which makes people feel so much more comfortable beginning their journey. MindfulMEDS is a company that cares for people and their health & I am so grateful to be a part of such a positive environment; looking to change the narrative surrounding micro-dosing psilocybin, while teaching individuals how to better themselves mind, body & soul.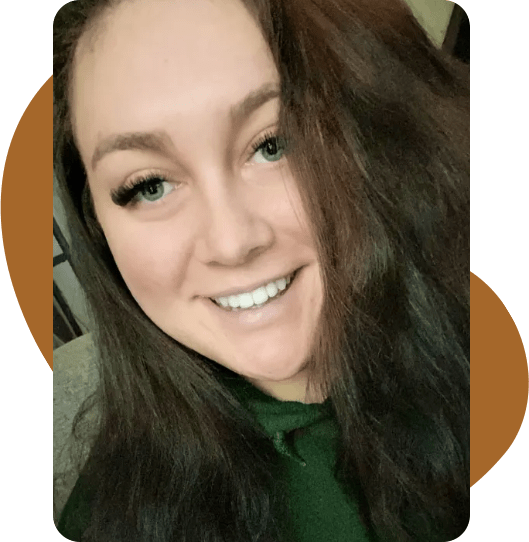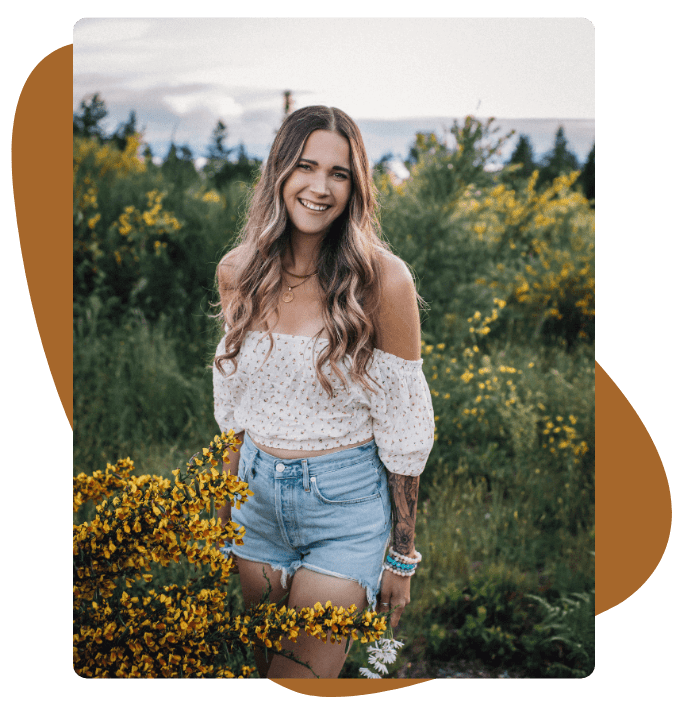 My name is Laura Olson, I was born in Vancouver but raised on the beautiful Sunshine Coast in BC. I am an entrepreneur, business owner, mother and advocate for mental health and sobriety. I have had anxiety and depression for years and it wasn't until my father passed away in 2015 that I really began to work towards healing. I soon became a mother a few months later, and would start my photography business and buy a home all within the same year. It has always been a habit of mine to keep myself busy to avoid the negative feelings I had but a few years ago when I was diagnosed with Crohn's disease, I had no choice but to slow down. After nearly losing my life to my illness last year and undergoing an emergency surgery, I really began to live my life with intention and started finally prioritizing my self and my health – body, mind and soul. 
I have been on a path of healing, of rediscovering who I am, continuously learning more about myself and the stories I had made up about my self worth. I am no stranger to plant medicines – I have been taking a CBD/THC oil for years to help with anxiety, pain relief and getting a deeper sleep. I believe taking cannabis and becoming sober have helped tremendously in my journey towards better mental health but when I added microdosing it felt like it was the missing puzzle piece I had needed all this time. I remember the first few times I micro dosed and this feeling that I could tackle things head on, I was no longer thinking of tasks as this hurdle to overcome but something I just needed to face & move forward. I felt like these stories I had made up about myself and about the way I move through life also started to come to light as something I was clinging to to avoid discomfort. I think the thing I noticed the most was feeling clearer in my thinking, not overwhelmed by tasks, happier, lighter, more in the moment and the best part of all was noticing that my head wasn't full of negative thoughts or self doubts. I know in my heart that microdosing changed my life.
I was recently diagnosed with anxiety and depression, which is often connected to chronic illness. I explored all options to improve my mental health and came across Mindful Meds website. Growing up on the Coast, I know a lot of people who use natural plant medicines and many have recommended micro-dosing but I never felt a feeling of trust until I came across MindfulMeds. I appreciated how easy it was to navigate their website and find a proper dose for myself – they have someone who is available to chat and answer all of your questions – which really helped me feel comfortable with my decision to microdose. I feel incredibly thankful to be a part of a community that encourages plant medicines for healing and overall mental, physical and spiritual well being.